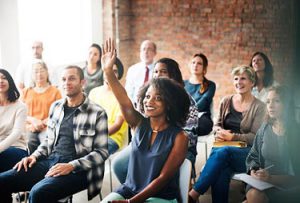 Consumer Credit & Budget Counseling, doing business as National Foundation for Debt Management, is a 501(c)(3) non-profit educational organization based in Marmora, New Jersey with an additional office in Clearwater, Florida. The U.S. Department of Housing and Urban Development has approved NFDM to provide housing counseling for Homebuyer Education, Pre-purchase Counseling, Mortgage Delinquency, Reverse Mortgage & Debt Management Programs. NFDM is licensed or registered to do business in 46 states and sees clients face to face as well as over the phone.
We were founded to help people better understand their personal finances and take control of their financial lives. NFDM has helped thousands of consumers achieve relief from crushing debt & has provided advice about personal financial matters to many thousands of others.
Our certified counselors & educators have worked with schools, community groups, churches, charitable organizations and others to help citizens learn personal finance skills from the most basic to more advanced. We are on the cutting edge of a growing movement to provide comprehensive understanding of financial matters to people in all walks of life.
Charities
Throughout the year NFDM supports many local and national charitable organizations. As part of our mission as a non-profit organization, we have a responsibility to contribute to the wider community and are committed to helping others achieve their financial goals through education. We encourage our staff to take part in events both inside and outside of work striving to improve our schools, strengthen neighborhoods, and encourage volunteer service. Our goal is to make a positive difference in peoples lives.